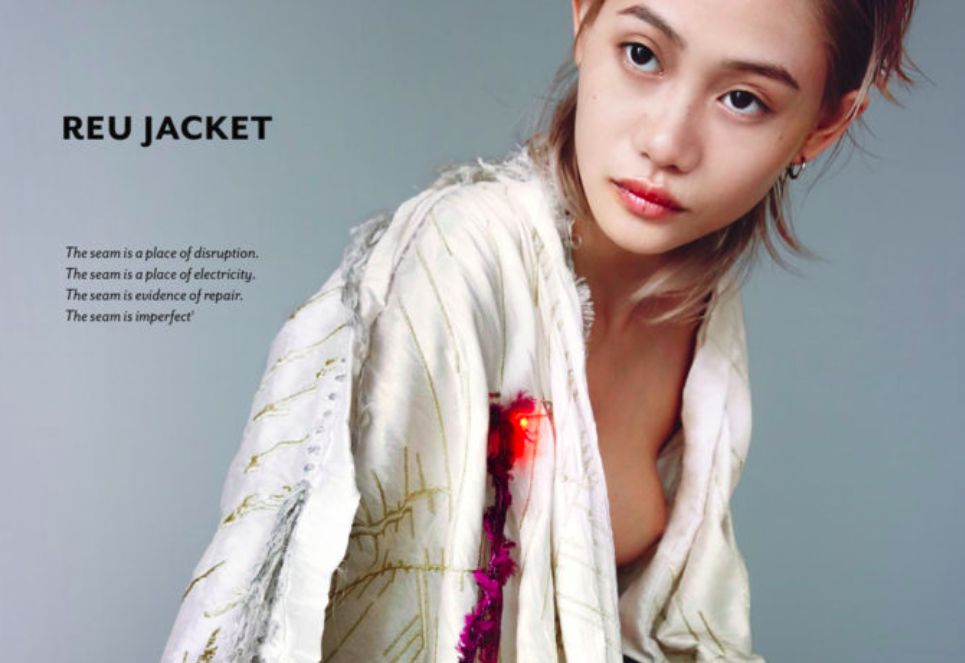 Sono tredici i finalisti per la categoria Wearable Technology e dieci per la categoria Smart Product di Reshape 19 – Cognified Matter Competition annunciati in questi giorni da RESHAPE, Noumena, INDUSTRY From Needs to Solution e IED Barcelona.
Sono stati selezionati tra 37 proposte arrivate da 24 Paesi del mondo. I progetti sono stati valutati da una giuria di esperti internazionali secondo il criterio dell'idea concettuale, della fattibilità del prototipo, della strategia di disseminazione.
I designer vincitori parteciperanno al Reshape Forum dove avranno la possibilità di presentare le loro proposte al pubblico e agli esperti di Indutry e Reshape. Durante l'evento i membri della giuria dichiareranno i vincitori alla Reshape Award Cerimony del 31 ottobre.
I finalisti per la categoria Wearable Techonolgy:
"Be Grounded" by Lara Campos
"Laser Dye – If Time Was Wearable And Foldable"​ by Wei Chieh Shih
"AirMorphologies" by Yin Yu
"BeeWear" by Abhishek Soman
"Digital Fabrication Biotextile" by Shih-Hui Chang
"Ejtech" by Daniel Szalkai, Brand Manager: Eszter Szász, Fashion Design: Rita Bencze,
Hardware & Programming: EJTECH Esteban de la Torre, Judit Eszter Kárpáti, Manufacturing:
COIL Budapest, Luca Fülöp, Pr & Communication
"Posthuman Habitats" by Aroussiak Gabrielian (Co-founder, Lead Investigator + Designer: foreground design agency), Alison Hirsch (Collaborator: foreground design agency), Grant Calderwood (Consultant: microgreens researcher), Irene Tortora (Consultant: fashion design), Chris
"Fungi Couture" by Stephanie Santos
"Neovedic" by Victoria Fey
"A.M Mask" by Xiaoyu Liu, Zixuan Liu, Thanchanok Klabsong, Jialiang Li
"Reu Jacket" by Lucie Ketelsen
"Radiorator" by Betiana Pavón & Mateus Sartori
"Metaform" by Hazal Yilmaz, Secil Afsar
I finalisti per la categoria Smart Product:
"One Shoe" by Davide Amorim, Miguel Bruns Project Coach – PhD Candidate, Troy Nachtigal Project Advisor
"Dynaero" by James Novak
"Walk of Mind" by Hadar Slassi
"NextTep" by Ganit Goldstein
"Lumo" by Tian Zhang, Prottoy Chandra, Guglielmo Bartilomo, Hau Yin Leung.
"Durga" by Emilia Pucci
"The Midas Ecosistem" Sayali Abhay Tarnekar, Victoria Terribile, Hongyi Ouyang, Nikolai Kozak Olego, Sonali Kathuria.
"Put ID On" by Bin Du, Yuhang Deng, Dong Liu, Bing-yi Shen
"NeoTouch" by Christine Wurth, Overall Project Supervisors: Fiona Zisch, Alexander Whitley Film Director: Raphaela Wagner, Cast: Max Easton, Katherine Thomas, Gabrielle Quaye, Andrew Armitage, Miriam Sunde DOP: Miguel Cármenes, Production design: Gail Pearce, Editor: Harry Hamblin.